Cities Without Work:
The Long Road from Boom to Bust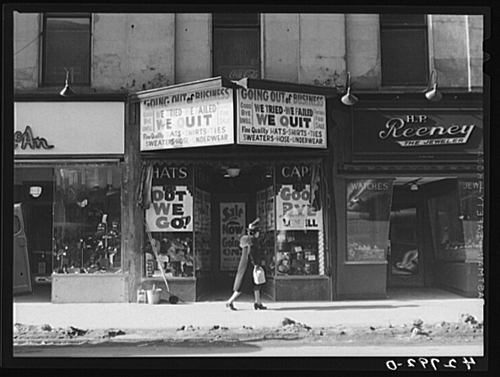 Depressed, post-industrial U.S. economies crystalized after World War Two as labor costs, information technology, and changing demand took hold. Initially considered to be sporadic or temporary, persistent and substantial job losses began as early as the 1920s in some cities and were most pronounced in communities whose fortunes had been long associated with coal, textiles, manufacturing, and steel. Cities Without Work: The Long Road from Boom to Bust is the collective narrative of the seventeen American cities with the highest rates of unemployment in 1960. While the decline in these cities was years in the making, the true depth of their circumstances and the systemic causes took time to realize and accept.
The cities cut a broad geographical and population swath: Evansville, IN; Fall River, New Bedford, and Lowell, MA; Detroit and Flint, MI; Atlantic City, NJ; Altoona, Erie, Johnstown, Pittsburgh, Scranton, and Wilkes-Barre, PA; Providence, RI; and Charleston, Huntington, and Wheeling, WV. Today, more than half have rebounded and created new economic trajectories, but the others are still struggling. This almost sixty-year window provides insights into the economic winners and the losers, deconstructing the popular notion that the decline began much later, and places current circumstances in a larger economic and historical context.
The shared narrative of the study reflects the confluence of forces—technology, social, environmental, political—that precipitated the decline of labor-intensive sectors and bolstered or thwarted revitalization efforts in these cities. Fundamental questions guide this research: why did persistent and substantial unemployment occur in these cities and what were the signs of decline? What local, regional, and national policies or investments had the most significant and sustainable impact in recovery efforts? How can a sustainable economy be developed in light of rapidly changing political, social, and economic systems? In other words, how can local economic decision making and national policies be more strategic and resilient to external forces and rapid technological change?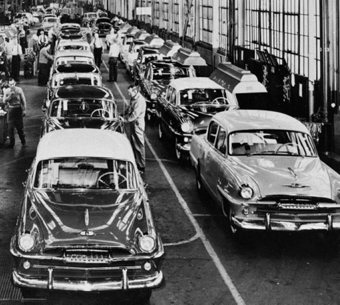 This project develops a new historical narrative and tools of analysis for discussions concerning the revival of the manufacturing sector, the market and non-market policy and regulatory interventions, and the role that local decisions have played in attracting replacement industries. We are using quantitative analysis and mapping technologies, qualitative methods, and archival research, and will illustrate the geographic shift of jobs and the clustering of industries and sectors through the lens of these seventeen cities.